--->We have 10 guests online
What's hot in Lithuania ?
Follow Visit Lithuania on Twitter

Read and comment on our

Visit Lithuania

Blog

Keep up to date with the latest news and events at travel agency VISIT LITHUANIA, local provider of travel service in Lithuania, Latvia, Estonia. And there's more to come.



Hot deals!

Special offer for accommodation: check special hotel rooms prices offered by "Visit Lithuania" before reserving a room.

Hotels:

and others






Conference hotels in Palanga


conferences hotel

The hotel is located in a beautiful and a quiet part in the South-West of Palanga, 500 metres from the beach next to the picturesque Botanical Garden and city centre. It is an ideal place for those who wish to have a quiet rest or have fun in the lively Basanaviciaus street. There is a restaurant, gym and a billiard room, a bath complex with a swimming pool and a whirling bath, a massage and a room for beauty procedures. In the Hotel it is possible not only to have a wonderful rest but also to organize a conference, seminar or a meeting. Professional and pleasant servicing as well as provided services and technical equipment will ensure the success of your event. Alka hotel rents a cosy conference hall to various events which may contain from 20 to 50 participants depending on the method of arrangement. The hall is on the first floor of the hotel with the air conditioning system where both illuminations – natural and artificial – are possible.

Address: S. Daukanto Str.21, LT-00135 Palanga, Lithuania
Read more...
conferences hotel
Hotel Medūza is an oasis of peace. Those who like murmur of the sea, rustle of pine trees, tranquillity, fresh air and cosiness will find them in our hotel. It is a new, modern hotel away from the centre of the town and just 100 meters away from the sea. Guests can use the tennis courts, and also a basketball court, cafe and baths complex. There is also the possibility to rent a bicycle, as well as booking tickets and car rental. Events can be arranged in a small conference hall or just outdoors. Comfortable conference furniture and chairs will create comfortable and cosy environment for participants of your conference, training sessions or seminars. There is a peaceful place to work and to spend holidays, and during coffee breaks or lunch you can enjoy the fabulous scenery of pine-trees. In the modern conference hall there is an air ventilation system and all the necessary equipment.
Address: Kontininku Str. 9,  LT-00169 Palanga, Lithuania
Read more...
conferences hotel
The hotel Palanga Spa Design is located in Birutė Avenue, on the grounds of the Counts Tiškevičiai, just 50 metres from the sea. An ingenious building, which recalls the body of a ship, the five storey hotel (voted as the best piece of architecture in Lithuania 2003) is surrounded by a thick pine tree forest. Palanga SPA Design is the only hotel in the world with the floor deviated by angle of 7 degrees. According to our guests, this design by the architect Donatas Rakauskas gives one the unusual feeling of "another reality". The Conference and meetings Hall is decorated in a modern style, can accommodate 80 people and is equipped with all neccessities: video equipment, documents and slide show projectors, multimedia equipment, microphones. In addition, there is comfortable and stylish French furniture, a very good air conditioning system, and an easily detatchable glass wall, allowing for widening the size of the hall. These facilities are perfect not only for conferences, seminars, and lectures but also for various presentations, meetings and parties.
Address: Birutės Avenue 60, LT-00135 Palanga, Lithuania
Read more...
conferences hotel
Palangos Zuvedra Hotel is located probably in the most beautiful place of Palanga, on the seashore, next to the wonderful Botanical park with unique Amber museum. The distance to the centre of the town is only 7 minutes walk. You can rest in a cosy double room or apartment; ride a bicycle, enjoy SPA centre procedures, you can get hot in the sauna complex, or you can go swimming in the sea or in the pool. Palangos zuvedra conference center provides two conference halls that accommodates up to 300 persons simultaneously. Audio and video equipment and internet are at your service. Attentive staff, a cosy environment, wonderful scenery pine-trees, the soughing sea - all these features will make your spirits bright.
Address: Meilės Avenue 11,  LT-00135 Palanga, Lithuania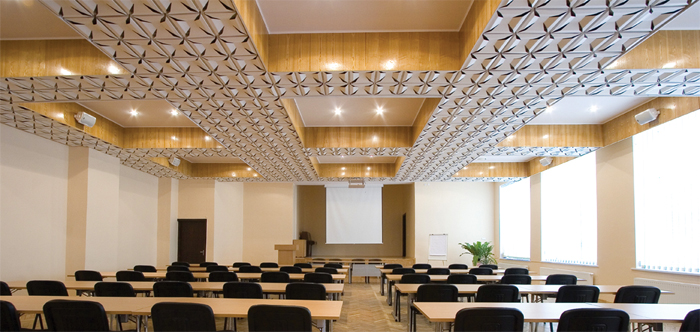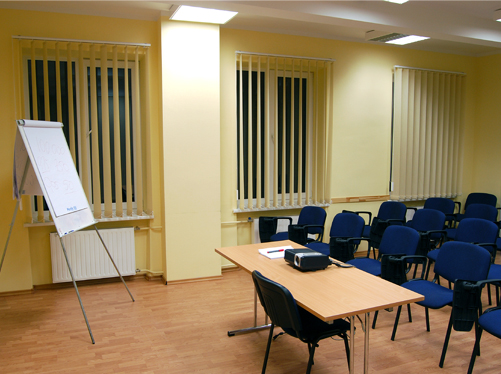 Read more...
conferences hotel
Vyturys is a cozy two-star hotel situated in a quiet part of  town, not far from Palanga Botanical Park, with 145 Single, Double, and Triple rooms as well as Luxury suites with balconies and all amenities. Due to the Rehabilitation center at his premises it can offer more than 60 different medical procedures for it's guests. The Hotel offers various health programmes and our clients are happy to have a rest, take a walk on a beach, enjoy the sunsets and sunrises, breath iodine saturated air. There are two Conference halls of different size of rent. Here you can arrange a conference and enjoy wellness procedures.
Address: S.Dariaus ir S.Girėno Str. 20, LT-00129 Palanga, Lithuania
Read more...
conferences hotel
Hotel Žilvinas is a three star complex is located in a pine forest next to the sea, in the centre of Palanga. The hotel consists of the main building and 5 cottages spread over a 4 ha territory next to the prestigious Gedimino Avenue. In airy suites, which are perfect for staying for a longer time with your family, up to 132 guests can be accommodated at one time. Conferences, seminars and events organisers are provided for by five conference halls with all the necessary equipment.
Address: Kęstučio Str. 26,LT-00135 Palanga, Lithuania
Read more...