Convention hotels
Looking for the best place for your conference, seminar or other important meeting in Lithuania, we will find and offer it according to your needs.
We are here to help you to arrange your conference during any kind of visits in Lithuania. We will find and book conference hall, we will take care of your guest's meals and will do all necessary services related to conference organizing.
Contact our agency Visit Lithuania and give all organizational solutions to our experienced professionals.
Palangos Zuvedra Hotel is located probably in the most beautiful place of Palanga, on the seashore, next to the wonderful Botanical park with unique Amber museum. The distance to the centre of the town is only 7 minutes walk. You can rest in a cosy double room or apartment; ride a bicycle, enjoy SPA centre procedures, you can get hot in the sauna complex, or you can go swimming in the sea or in the pool. Palangos zuvedra conference center provides two conference halls that accommodates up to 300 persons simultaneously. Audio and video equipment and internet are at your service. Attentive staff, a cosy environment, wonderful scenery pine-trees, the soughing sea - all these features will make your spirits bright.
Address: Meilės Avenue 11, LT-00135 Palanga, Lithuania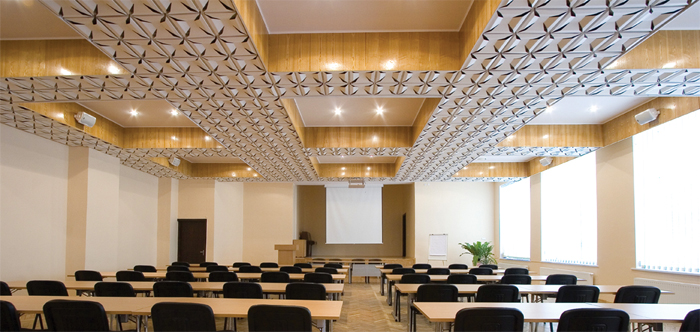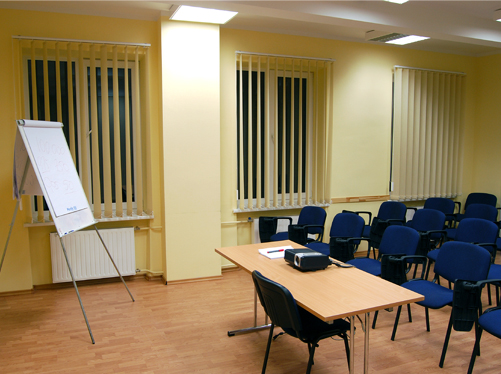 Hotel Panorama is a newly renovated the 3 star hotel. You can have a tidy modern room in an unbeatable central location on the edge of the Old Town. 8 fully equipped conference and meeting rooms, which can seat up to 700 persons in a variety of forms to satisfy the requirements of the most demanding client. Here you can find the latest conference technologies such as high-speed wireless Internet access, modern digital projectors, simultaneous translating equipment. Also, you are welcome to visit our restaurant and a lobby bar for a romantic dinner or favorite cocktail.
Rooms: 224
Beds: 437
Location: Old Twon
Airport: 5km
Address: Sodu Str. 14, LT-03211 Vilnius
The 4 star hotel is situated in the very centre of town, near Laisvės Avenue. It is easy to reach the hotel from the airport and from the bus station. The famous places of interest of Kaunas are all close by: M.K. Čiurlionio art gallery, museums of Devils, the war museum of Vytautas Magnus.
There is a new Conference and event centre equipped with very modern equipment and spread over 1400 square metres; it also has 8 different halls (able to cater for more than 1200 people), the biggest Conference hall can cater up to 550 people, a Business centre, free wireless Internet connection, and the possibility to arrange dinner, and/or lunch.
Address: K. Donelaicio Str. 27, LT-44240 Kaunas, Lithuania
Park Inn Vilnius North hotel is situated just 8 kilometres north of historic Old Town, this Vilnius hotel provides the ideal location for business and leisure travellers in the city often dubbed the Capital of Culture. The Hotel sits just within walking distance of the "BIG" shopping centre, within a five-minute drive to the Akropolis entertainment and shopping centre and 12 kilometres from Vilnius Airport. This hotel offers 84 comfortable rooms. Enjoy a breakfast buffet, daily lunch and dinner menu at the on-site restaurant. The hotel is ideal for local and international business guests, it has two meeting rooms which can be comnbined to accommodate up to 100 delegates for a conference or special event. Guests looking to host the perfect intimate meeting, conference or special event find premier meeting facilities at this contemporary hotel. A standout among local hotels, these Vilnius meeting rooms come with Free high-speed Internet access and the hotel's exemplary service. Request a revitalizing coffee break or a savoury catered lunch for a relaxing conference in Vilnius.
Address: Ukmerges Str. 363, LT - 06327 Vilnius
The hotel is situated in a newly developed area two minutes from the entertainment and shopping centre, Akropolis, and seven minutes from Old Town, the Park Inn by Radisson Klaipeda Hotel affords guests easy access to modern and historic cultural attractions. This hotel boasts seven floors of contemporary guest rooms with views of the Curonian Lagoon and amenities like high-speed, wireless Internet access. Guests staying at this hotel in Klaipeda enjoy fresh cuisine at the on-site restaurant, as well as services like complimentary on-site car parking. The hotel is an ideal location for events, company celebrations, conferences and meetings.
Address: Minijos Str. 119, LT-93231 Klaipėda, Lithuania
As a new hotel situated in such wonderful surroundings between river Neris and pine forest, Park Villa Hotel makes the perfect location for holding a variety of conferences, events and banquets.
For functions such as conferences there are two halls with maximum 70 and 30 seats, and for banquets Column Hall. For your comfort there is also a sauna and a pool. It is an ideal place for weddings. The Column Hall is a good place for parties, weddings and birthdays. There are four red columns in this hall which distribute this hall into the smaller parts. It' s an advantage for working in small groups. Outstanding interiors and a peaceful environment create the illusion of a resort holiday, while Vilnius city centre is only 7 km away.
Address: Vaidilutes St 6A ,LT-10100 Vilnius
4 - star hotel "Park Villa" is situated in the elite district, just on the beach of the river "Neris" and is surrounded by picturesque pine park, just 10 minutes drive from Old Town of Vilnius. The main shopping and entertain "Akropolis", "Ozas", aquo park "Vichy" and "Siemens arena" are located only 3 km. from the hotel.
Hotel offers 29 spacious and comfortable rooms, equipped in a modern style, with balconies overlooking the river or park.
Rooms come with a minibar, a laptop safe, flat-screen satellite TV, free WI-FI and a modern bathroom with a hairdryer and bathroom appliances.

Through the windows You will see a beautiful landscape. The water of the nearby river Neris and swinging outside pine makes You feel cozy and feel relaxing holiday mood. Nice atmosphere and service combined with modern conveniences.
Address: Vaidilutės str. 6A, Vilnius
This hotel is located in the service and entertainment park "Pažaislis Park, Which consists of a restaurant," Libra ", Chinese restaurant, Tian Ping and the 10 -room hotel and VIP baths i Tuscany up to 20 people. Entertainment and service complex is located in a pine forest near Kaunas Lagoon. Here you can not only have a good time, relax in nature, but ALSO to admire the seventeenth century. baroque architectural monument - Pažaislis monastery.
Hotel Pažaislis Park Hotel, a small, but cozy. All 10 rooms are Different, and the deluxe rooms - denominations.
The hosts Vlad Lukoševičius Create Different design rooms from modern to classical, with antique furniture.
Address: T.Masiulio g. 18E, Kaunas
In a valley of century old oaks there is a 4 star hotel, the first of a family of hotels in Lithuania which has been in operation since 1994. Two halls are
offered - both of them are perfect for business meetings, conferences, seminars, training sessions, team forming events and presentations. The halls are
equipped with all the necessary facilities and there is the possibility to perform specific tasks outside. The halls are separated from the guest's rooms and
have easy access as well as an entrance into the garden.
Address: Perkūno al. 61, LT - 44226, Kaunas, Lithuania
Those who want to meet thier business partners to discuss business, arrange a seminar, a conference or meeting in a cosy and solid enviroment are offered a conference hall capable for 50 delegates at Pusyno Namai. It featurs a projector with a stable screen. The participants of events can be served coffee braks, dinner. In addition, they have the possobility to use the services of the hotel.
Location: Outer City
Address: Sedos street 3, Tirkšliai subdistrict, Mažeikiai district
2°C
Vilnius
Mostly Cloudy
Humidity: 77%
17 Dec 2017

1°C 0°C

18 Dec 2017

1°C -1°C
Convention hotels
City
Let Us Help...
Online Enquiry
Complete an online enquiry and we will get back to you.
What's hot in Lithuania ?
Follow Visit Lithuania on Twitter
Read and comment on our
Visit Lithuania
Blog

Keep up to date with the latest news and events at travel agency VISIT LITHUANIA, local provider of travel service in Lithuania, Latvia, Estonia. And there's more to come.
We have 581 guests and no members online
Selected Conference & Meeting Venues in Lithuania!
Visit Lithuania Conference Division and website conferenceLithuania.eu provides all the necessary information and guidance that planners and organizers might need.
In our website you can find 124 convention hotels and 94 convention venues[2016.03.18] suitable for any kind of conferences, events, or meetings in all Lithuania.
Our main objectives are the following:
• Gather information about available conference facilities and services
• Give objective advice to meeting planners and organizers
• Assist in conference, business and travel arrangements
We are ready to give you knowledgeable and objective advice and do our best to handle your request promptly.

Phone:
+370 52 625243
Fax:
+370 52 625242
info@VisitLithuania.net
Legal notice
Privacy policy
Site Map